As with all project work, a quick demo product helps to visualize the final product prior to actual manufacturing. The initial project stage sometimes requires lots of rework and further brainstorming before the final design is finished. As such, prototyping presents itself as a quick and relatively inexpensive process to get the ball rolling. Prototyping is a great option to work out the finer details of the project on a smaller scale, limiting the need to expend additional energy and resources on changes of the full, large scale, final product.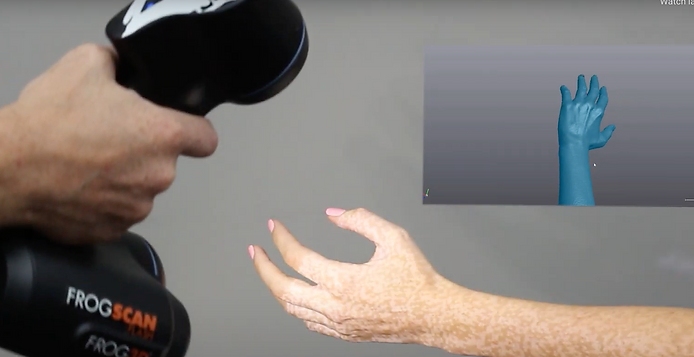 At Streamline Automation, we help and encourage our clients to prototype their designs. We often use foam as we have found continuous success with the material. As a flexible medium, there is a wide variety of options and choices between densities. The different uses work great for almost all projects and ideas. The extra bonus is that foam material is one of the less expensive options in comparison to the different stock materials available. Because prototyping isn't the final product, having inexpensive material options leaves more wiggle room in your production budget.
Aside from the material itself, foam can also be easily worked on and machined. The machining process for foam is quicker than other options and allows the use of very large tools, whereas other harder materials would have to be machined in layers, increasing the amount of manual work needed. With FROGMill™, the largest capacity of foam can be accommodated and worked with to create even the most obscure shapes! Plus, our FROGTools™ that work in combination with FROGMill™ offer a longer reach to ensure a quick and accurate process.
Not only will the suite of our machines make prototyping fast and easy, our FROGScan™ Flash massively reduces the time it takes to integrate real-life objects into digital 3D models from a hand-held device. With FROGScan™ Flash, the 3D model can be modified, duplicated, or dialed into a negative mold depending on project needs. Additionally, when it comes to designing for an established environment, FROGScan™ Flash can capture the exact dimensions available so the final product will fit in perfectly with the surroundings.
At the end of the day, prototyping with FROG3D® equipment allows you to move quickly, act fast, and develop a final design that you're confident in. Interested in learning more about the cool features of our equipment? Reach out to us today!