A giant in the themed environment industry, The Nassal Company has become a go-to fabricator for clients that range from theme parks such as Disneyland and Universal Studios, museums including the Kennedy Space Centre and the Abraham Lincoln Presidential Library and Museum, zoos, aquariums and beyond. Made up of over 400 talented members, the company is a dynamic and committed team that consistently creates stunning immersive environments.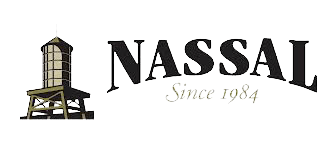 Location: Orlando, FL, USA
BUILDING MEMORIES
As The Nassal Company began to take on larger and more elaborate projects they needed a means of increasing production speeds while maintaining the high quality work for which they had become known. The FROG3D® system turned out to be the perfect solution because it allowed for the automated fabrication of complex 3D projects without compromising fine detail, even when working on large-scale themed environments. So, the next time that you are looking at Cinderella's castle or walking into Harry Potter World, remember the workshop and the equipment that made the magic happen.