Streamline Automation's founder Dwayne Lehman and partner Ryan Bessant created Heavy as an independent theming company. Heavy field tested and now uses the FROG3D® fabrication system at the core of their business, providing an advantage that has fuelled incredible growth. Heavy now counts a range of industry heavyweights as their clients.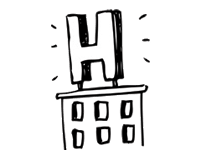 Location: Calgary, AB, Canada
DISCOVER. CURATE. DEVELOP. BUILD.
When a duo of partners set out to make their mark on the theming industry, they looked to the FROG3D® fabrication system to provide the creativity and productivity needed to set them apart. The result is Heavy, one of the field's most respected companies, growing from a start-up to a significant industry player in a few short years.