Trade Shows and Exhibitions: Why are They Important?
Trade shows and exhibitions give you a chance to show off your skills and creativity to the wider public. A trade show is an event that brings together members of a certain industry to demonstrate, display, and talk about their latest products and services. Taking part in an exhibition will allow you to market your brand to a wider crowd and educate them about your products and services. In addition, trade shows and exhibitions are strong marketing tools. They allow a platform to promote your product or service to an audience that may have no knowledge or very little knowledge of your services. In addition, trade shows and exhibitions provide an excellent chance to meet current and prospective customers. An exhibition presence will increase brand awareness and will allow your company and its products to get noticed. This is an ideal opportunity to engage with your target audience!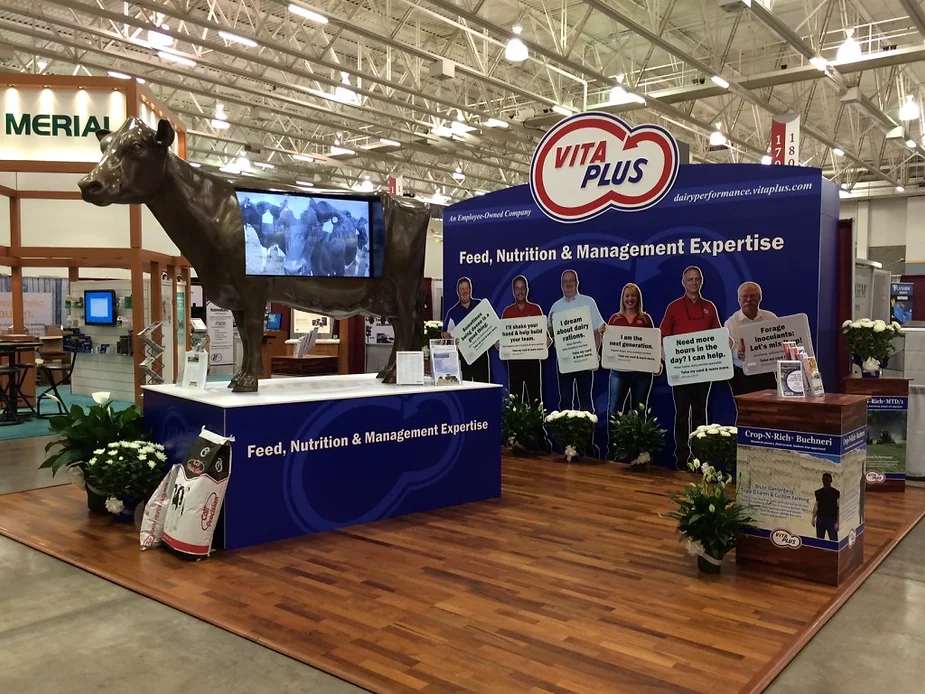 Get Noticed!
It can be difficult to stand out in a lineup of 10' X 10' spaces with similar tents or tables and it is unsurprising that trade shows and exhibitions can be very busy. As a result, you need a display with visual impact to attract passersby from across the venue and let them know that your booth is worth stopping at. To achieve this goal, you need to invest in an eye-catching booth design, create an unforgettable experience, and include striking content. Your display should inspire your staff and presenters along with the general audience.
Foam: An Impressive Material for your Display
Foam is a great material to use when creating eye-catching designs as it is inexpensive, lightweight yet strong, and an economical choice for constructing a temporary display or scene. This medium is ideal to use for making durable prototypes, molds, and sculptures. Foam can be used to create impressive display models, figures, or larger-than-life creations.
At Streamline Automation, our advanced CNC hot wire foam cutting machine allows you to cut striking final products or prepare foam for detailed milling. You can now turn your ideas into reality swiftly and without any hassle by replacing traditional methods with an automated solution. FROGWire™ features rapid cutting speeds up to 120 IPM and such impressive cutting speeds will allow you to finish multiple products faster and will ramp up your productivity. FROGWire™ is a remarkable tool for the quick production of simple shapes that can fit together to create extremely intricate and elaborate assemblies for your next exhibition design! Reach out to us today to discuss how we can help make your next exhibition unforgettable.